Call an Online Psychic
Welcome to ALIZ'S PSYCHICS ®, a unique psychic service based in the Sydney, Brisbane and Melbourne areas. We have more than 30 psychics available, so you are sure to find the right person to help guide you through the difficulties in your life. Whether you have a difficult relationship, a business concern or a financial issue, we can help.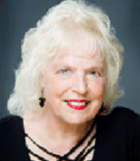 Liz is back
---
---
Liz is a natural psychic specialising in love and soulmate connections. Born in the Glens of Antrim Ireland UK where her grandmother was the local "wise woman" known as "The Seer". Liz grew up with the gift of second sight…
---

Cheryl
---
---
Hello this is Cheryl Gifted Medium- Psychic -Tarot-Past Lives-Healer Whatever you are going through I can help you. I have the ability to understand situations and can easily guide you to get a clear vision at various situations in life.…
---

Holly
---
---
Hi, I am Holly. I have over 30 years experience in guidance. I am a perceptive and powerful clairvoyant using my sensitivity and psychic gift to tune into what is happening in people's lives. Genuine, honest, I give guidance and…
---
Louisa
---
---
Louisa , number 32 Louisa is a Clairvoyant , Clairsentient Tarot reader , Medium and  energy healing practitioner. She uses cards, crystals , river stones and the energy fields and energy traces of people and other animals. Her aim is…
---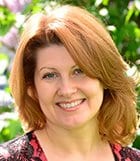 Fionna
---
---
True love, Relationships and Money guidance through simple Psychic Clairvoyance energy. Fionna(OP 31) helps you find your way to happier solutions. Her clients return many, many times for accurate guidance. Also experienced in Mediumship and Tarot if needed. Fionna comes…
---

Leah
---
---
Leah has offered her services as a clairvoyant-medium for over twenty years. In this time her clients have gained clarity and insights to all of their questions and concerns, enabling and empowering them to create the life that they deserve.…
---

Jasmine
---
---
Hello, my name is Jasmine. I give help and guidance on relationships, health, money and business matters. My clients include well known people involved in politics, business, film and sport. I actually still read for clients who came to me…
---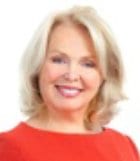 Amelia
---
---
Hello my name is Amelia (Operater 17)I am a gifted Psychic Clairvoyant / Medium blessed to have inherited from my Italian line. I have 30 years experience in all aspects of spiritual counselling as Clairvoyance, Numerology, Astrology and specialize in…
---

Maggie
---
---
maggieop44@gmail.com Email me and include your number to arrange a time for a reading. Maggie is a gifted clairvoyant clairsentient, psychic with many years experience , who can connect with your energy through your voice vibration ,she specializes in…
---
Experience and Talent
Liz started ALIZ'S PSYCHICS ® in 1999, seeking to make it easier for people to find genuine psychics to give readings. Today, we have a roster of psychics that includes clairvoyants, mediums, counsellors, healers and therapists, each with unique gifts and abilities. Some of our psychic reading methods include:
Clairvoyance. Certain gifted individuals can receive visions of your life, past or future.
Numerology and astrology. Psychics can use the stars to predict your future and offer advice.
Palm reading. This method uses the map of your hand to see into your nature.
Tarot reading. The meanings of tarot cards can be applied to life and current struggles.
Each psychic has different special gifts, which is why we provide a large selection so you can find someone whose gifts align with your needs.
Reliable and Professional
Our psychics and clairvoyants serve countless clients in Melbourne, Sydney and Brisbane — as well as around the world — every day. We use our authentic abilities to provide you with genuine readings, and the professionalism of our work will show.
Choose a psychic from the list below and call us on 1902 212 888 (charged at $2.97 per min Highter mob / payphone Telads) or 03 5266 1164 for credit cards, and simply provide the operator number of your chosen psychic. We look forward to your call!